BSA Logistics Tracking & GST Numbers
Simplify BSA Logistics Tracking from Track Status. And know the BSA Courier Tracking status online of City Couriers, Infomedia, and Logistics.
Customer Care BSA Logistics Tracking
BSA Logistics Address:
Vikrant Tower, 1301, Rajendra Place, 13th floor, New Delhi.
Phone Number: 
 +91 01141516150—51
BSA INFOMEDIA Address:
New Delhi, Patel Nagar, 36, 4, Delhi 110008
BSA City Couriers Address:
Phase II Okhla, B-84, New Delhi.

BLOCK-22, SHOP Number  11 GROUND FLOOR & BASEMENT, SANJAY PLACE, SHOE MARKET, Uttar Pradesh – 282002

Phone Number: 
 022-28213757 / 01204333115-116
GST number
Here are the GST Numbers OF BSA Group in Delhi
City Couriers =  07AAACB0623K1Z1  
INFOMEDIA = 07AABCB0487C1Z3
Logistics = 07AABCB8018K1ZN

BSA Group Tracking: Empowering Excellence in Courier, Logistics, and Verification Solutions
Experience the epitome of trust, value, and innovation with BSA Group, surprisingly a dynamic force in the courier, collection, logistics, and verification industry. Since its inception in 1990, BSA Group has redefined excellence by delivering unparalleled service & cutting-edge solutions.
Undeniably, moving cargo must be quick, safe, secure, dependable, and economical. As a result, we present creative solutions that adapt swiftly to shifting market conditions and customer service requirements while controlling operational expenses.
It would be necessary to replace the outdated system with a flexible, agile, and reliable IT solution that streamlines operations. Hence, we offer cutting-edge tools and capabilities to improve Customer care, flexibility, Swift Delivery, and save costs and integrity.
Unmatched Delivery and Distribution Services
Unquestionably, BSA Group Tracking has transformed the courier service landscape for over two decades. Surprisingly it exceeded expectations for retail customers and international giants like UPS and DHL. Indeed, our commitment and experience to excellence have propelled us to new heights, with a 400 million INR revenue in 2008–09.
Unmatched Capabilities: Serving All Cargo Needs Worldwide
Significantly, BSA Cargo Tracking is the preferred choice for cargo management solutions, from large-scale operations to small-scale shipments. So, our comprehensive services cater to all cargo requirements, ensuring Swift Delivery and efficient, secure, reliable, and Affordable transportation.
Driven by Visionaries, Led by Excellence
Markedly, under the visionary leadership of Charanjeev Batra, Managing Director & Founder, BSA Group has thrived. Equally important, our dedicated team of professionals ensures reliability and dependability, establishing us as a prominent player in the industry.
A Journey of Continuous Growth
Correspondingly, embracing organic expansion and diversification, BSA Group Tracking and Pickrr Tracking initially offered bulk courier services to corporate clients. Subsequently, in 1997, As customer needs evolved, we ventured into new novel opportunities, introducing BSA Infomedia for collection & verification requirements. After that, in 2001, we founded BSA Logistics, focusing on innovative services for same-day delivery and collection.
Certainly, every second matters and costs money in today's commercial world. In light of this, we tried to maintain the highest industry benchmarks for customer care in our service criteria.
.
Company Detail BSA GROUP Tracking

Legal Name
1. BSA LOGISTICS PRIVATE LIMITED
2. BSA INFOMEDIA PRIVATE LIMITED
3. BSA CITI COURIERS PRIVATE LIMITED

Incorporation Date

Logistics = 20th December 2000
Infomedia = 04th April, 1997
Citi Couriers = 29th August, 1990

GST Number
19ASGPD9596C1ZF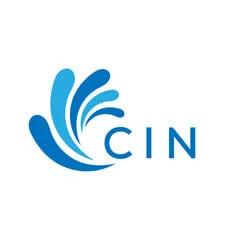 CIN
BSA Logistics =
U74899DL2000PTC108938
BSA Infomedia =
U93000DL1997PTC086459
BSA Citi Couriers =
U93000DL1990PTC041309

Registration Number
Logistics = 108938
Infomedia = 86459
Citi Couriers = 41309


Listing Status
Known as Unlisted







Age
BSA Logistics =
22 years, 5 months & 16 days
BSA Infomedia =
26 years, 2 months, 1 day
BSA Citi Couriers =
32 years, 9 months, 7 days

Paid up capital
₹100,000
Citi Couriers =
₹600,000

BSA Logistics + Infomedia Authorized Capital
₹100,000
Citi Couriers =
₹600,000

Activity
1. Field visits.
2. Sale Office
3. Data update
4. BSA Logistics Tracking 5. Data Verification
6. Tamper-Proof Packaging
7.  Data Correction
8. Expert Handling
9. Duty Assessment
10. Warehousing
11. BSA Transport Tracking
Core Services: BSA Courier Tracking
BSA Infomedia Tracking: Empowering Verification as well as Collection Solutions
Significantly, discover the transformative power of BSA Infomedia Tracking, offering comprehensive verification, auditing, and collection services to partners & corporate clients. Hence its primary focus is on sectors like banking, insurance, as well as telecom.
BSA Tracking: Advanced Technology for Seamless Operations
Undoubtedly, BSA Tracking has sweated blood in technology to excel in its service offerings. Hence, leveraging cutting-edge infrastructure and technology, BSA Infomedia Tracking utilizes reliable data correction and reconciling receipts software. With an effective back-office staff handling over 2 lakh issues monthly nationwide, we offer efficient services to telecom & banking sector clients.
BSA Courier Tracking: A Range of Services to Meet Client Needs
We offer numerous services, from pickup charges for Bucket-X/30 and PDD to collection fees for bucket-90 and 60. Such as, we provide field visits and collections from credit rating, televerification, field verification, non-contactable cases, welcome visits, data updates, and data correction.
BSA Infomedia Tracking: Ethical Practices and Seasoned Management
At BSA Infomedia Tracking, we prioritize ethical practices guided by seasoned management. Our commitment to best practices ensures that clients receive exemplary services and desired results at all times.
BSA Citi Courier Tracking: Redefining Intra-City Courier Solutions
Experience the revolutionary power of BSA Citi Couriers, a subsidiary of BSA Group. Delivering efficient intra-city courier services since 1990 across 26 cities in India.
BSA Citi Courier Tracking: Unleashing the Power of Bulk Delivery
For this purpose, with a humble beginning and just 5 employees, BSA Citi Couriers Tracking has grown to a workforce of 459. Our top preferences include offering an outstanding experience and assuring prompt service by all means. Most importantly, Bulk delivery is the company's main strength.
Undeniably, BSA Citi Couriers have transformed the perception of courier services within cities from mere mail delivery to an immersive experience. As an illustration, our user-friendly cost structure and a remarkable level of service distinguish us.
BSA Group Tracking: Serving Businesses and Individuals Alike
Most importantly, our services cater to a diverse clientele, benefiting SMEs, individuals, and corporations. Simultaneously, we strive to provide world-class and exceptional customer service, offering seamless access to our comprehensive courier solutions.
BSA Logistics Tracking: Revolutionizing Corporate Courier Solutions
Markedly, experience the game-changing logistics solutions offered by BSA Logistics Tracking, catering to the courier conditions of corporate business clients. Recognizing the importance of efficient and timely deliveries, especially for the insurance, banking, and telecom sectors, Setting the Standard in Corporate Courier Services.
Undoubtedly, BSA Logistics Tracking goes beyond standard courier services, distinguishing itself with unparalleled solutions. As the exclusive and first vendor for Bank, RBS N.V., BSA Logistics Tracking has established itself as a trusted partner in the industry.
BSA Courier Tracking: Tailored Services for Corporate Excellence
Understanding the unique needs of corporate clients, we offer personalized courier solutions by all means. Unquestionably, our innovative solutions leverage advanced logistics technology, optimized routes, and a dedicated fleet to ensure swift and reliable delivery.
Most importantly, we focus on timely and speedy deliveries tailored to various industries, from online retailers to local businesses. Especially in the banking, insurance, and telecommunications industries, got the best possible level of service.
BSA Logistics Tracking: Unmatched Expertise and Commitment
With deep industry expertise and adherence to goodness, we unquestionably raise the bar in corporate courier solutions. Indeed, BSA Tracking delivers packages with utmost care and precision. Our skilled drivers navigate city streets and neighborhoods with expertise, ensuring timely and secure deliveries.
BSA LOGISTICS Tracking GST Numbers
Business Place
Maharashtra
GSTIN
27AABCB8018K1ZL
State Code = 27
Status = Active
GSTIN
08AABCB8018K1ZL
State Code = 08
Status = Active
GSTIN
07AABCB8018K1ZN
State Code = 07
Status = Active
GSTIN
06AABCB8018K1ZP
State Code = 06
Status = Cancelled
GSTIN
06AABCB8018K2ZO
State Code = 06
Status = Active
Business Place
Uttar Pradesh
GSTIN
09AABCB8018K1ZJ
State Code = 09
Status = Active
BSA CITI COURIERS Tracking GST Numbers
Business Place
Uttar Pradesh
GSTIN
09AAACB0623K1ZX
State Code = 09
Pin code =282002
Status = Active
GSTIN
08AAACB0623K1ZZ
State Code = 08
Pin code = 302006
Status = Active
GSTIN
29AAACB0623K1ZV
State Code = 29
Pin code = 560027
Status = Active
Business Place
Maharashtra
GSTIN
27AAACB0623K1ZZ
State Code = 27
Pin code =400069
Status = Active
GSTIN
07AAACB0623K1Z1
State Code = 07
Pin code = 110008
Status = Active
GSTIN
04AAACB0623K1Z7
State Code = 04
Pin code = 160002
Status = Active
GSTIN
06AAACB0623K1Z3
State Code = 06
Pin code =122001
Status = Active
GSTIN
36AAACB0623K1Z0
State Code = 36
Pin code = 500055
Status = Active
BSA Infomedia Tracking GST Numbers
GSTIN
07AABCB0487C1Z3
State Code = 07
Pin code = 110008
Status = Active
Business Place
Maharashtra
GSTIN
27AABCB0487C1Z1
State Code = 27
Pin code = 400069
Status = Active
GSTIN
36AABCB0487C1Z2
State Code = 36
Pin code = 500016
Status = Active
Business Place
Uttar Pradesh
GSTIN
09AABCB0487C1ZZ
State Code = 09
Pin code = 282002
Status = Active
Business Place
Tamil Nadu
GSTIN
33AABCB0487C1Z8
State Code = 33
Pin code = 600024
Status = Active
BSA Group: Board of Directors
CHARANJEEV BATRA 00610299
GEETA BATRA 00610325
Summing up,
BSA Logistics Tracking offers unparalleled services at any rate and streamlined solutions to corporate clients across India. Indeed, with its strong network, advanced technology, and dedicated workforce, BSA Citi Couriers Tracking ensures timely and efficient delivery solutions.
BSA Logistics Tracking's commitment to distinction, personalized approach, and adherence to industry standards make it a reliable choice for businesses and individuals alike. With a track record of success and a customer-centric focus, BSA Infomedia Tracking continues to redefine the logistics landscape, providing seamless, time-bound, and secure courier services.