grand speed courier tracking
Enter the Grand Speed Courier Tracking no to track Cargo, Parcel, Shipment process, and your order Consignment.
Customer Care Grand Speed Courier Tracking
Address:
Ground Floor, Shop # 8, Kabir Nagar, Sahar Road, Chakala, Andheri East, Opposite Hotel Suba International, Mumbai – 400099.
Maharashtra Address:
GROUND FLOOR, SHOP # 10, RAJ CHSL, B WING, PRABHADEVI Mumbai, CLOSE TO MARATHE U BHAVAN, Maharashtra, 400025
Phone Number: 
022-49711253  /   095117 91671

GST number
Maharashtra 27AAGCG5192A1ZR 

About Grand Speed Network Pvt Ltd
GRAND SPEED NETWORK services various industries in India, such as telecom, banking, insurance, pharmaceuticals, food, e-commerce, and electronics. We have transported an impressive 4,586 million tons of goods, further highlighting the company's vast experience handling various types of cargo.
Whether large or small shipments, fragile or bulky items, Grand Speed Courier Tracking has the expertise and resources to deliver them safely and efficiently. Indeed we operate in over 600 locations throughout India at GRAND SPEED NETWORK Private Limited.
Surprisingly, we have a network of 60 offices in different cities nationwide. Most importantly, we have successfully delivered 8,845,000 packages to various destinations across the globe.
Mission
Our mission is to become the top supply chain partner in 'Critical Logistics by providing customized and innovative solutions, services, and products.
Vision
We strive to continually innovate, develop, and provide superior supply chain solutions that guarantee maximum reliability, efficiency, and safety.
Our Clients are our center of attraction
This remarkable number is proof or testament to the company's devotion as well as commitment. Hence it is proof of providing efficient and trustworthy delivery benefits to its clients. For instance, Grand Speed Network Tracking's commitment to excellence has earned it the loyalty of over 1,000,000 satisfied clients.
Significantly this is evidence of the superior services and personalized and tailored solutions Grand Speed Courier Tracking offers its clients. It guarantees that the demands and expectations of its clients are fulfilled and exceeded.
In short, Grand Speed Network Courier Tracking is recognized for delivering our esteemed clients the most personalized, speedy, dedicated, affordable, and dependable domestic freight services.
Skilled and Dedicated Team
Markedly, our team is skilled in managing courier and shipment loads to satisfy our customers. Hence we utilize track & trace technology and are led by professional and talented individuals. Unquestionably, we offer a comprehensive solution for exceptional express, warehousing, logistics, and transportation conditions under one shelter.
In brief, Grand Speed Courier Tracking has an extensive reach, covering over 195 countries worldwide. Indeed, this global network enables the company to offer its clients various logistics, supply chain, and transportation solutions in due time.
Company Detail Grand Speed Courier Tracking

Name
GRAND SPEED NETWORK PVT LTD


Incorporation Date
24th August 2016

GST Number
27AAGCG5192A1ZR
Location Covered
600+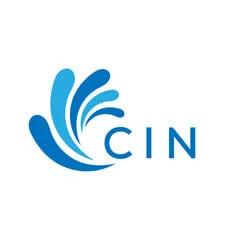 Registration Number
285164
Warehouse Facility
In Mumbai

Status
Active
Cargo Transported
over 4586 M Tons of goods worldwide

Listing Status
Unlisted
Packages Delivered –
8,845,000

Category
Shares limited
Offices
60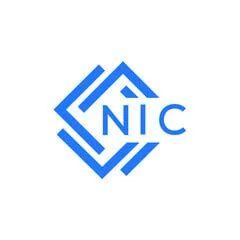 Sub Category and Reach
Non-govt
Clients
served over 1000 satisfied clients


Age
6 years, 5 months & 26 days
Industries Covered
1. Telecom.
2. Banking.
3. Insurance.
4. Pharmaceuticals.
5. Food Industries.
6. e-Commerce.
7. and Electronics Companies in India. 



Authorized Capital
₹5,00,000

Activity
1. Imported shipments
2. ToPay
3. Service Provision
4. Domestic Distribution 5. Reverse Couriers
6. Grand Speed Courier Tracking
7. FTL
8. COD
9. Warehousing
10. Surface Cargo
11. Worldwide Express
12. Road Transportation
13. PTL
14. Customs Clearance
15. Oog Cargo

Our Services: Grand Speed Network Courier Tracking
Surface Cargo
Grand Speed Courier Tracking and PAVAN Courier offer FTL & PTL services to customers. Unquestionably It is an economical and time-saving mode of transport for non-perishable goods with a more extended transit time. The service includes door-to-door pick-up, delivery, and consolidation of goods for multiple customers.
PTL Service
Transporting products that do not occupy an entire truck but are too big or heavy to be carried by package carriers is known as PTL. Customers can hire a specific portion of the truck under PTL. On one truck, the products of several clients are combined and delivered to numerous locations.
Simply put, it is typically employed when a shipment only occupies a portion of a truck, and other companies' cargo uses the remaining space. If you choose PTL logistics, you must share your delivery truck with another business. Additionally, just one truck carrying your consignment will be halted to unload another briefly.
FTL Service
In harmony with FTL, Grand Speed, and Trans Asia Tracking offer doorstep delivery whereby a single client's items are loaded into the entire vehicle and returned to the delivery location that the customer specifies. Customers that need to carry significant volumes of cargo can rent entire truckloads.
An FTL cargo is one in which a single freight or consignment fills the whole truck.
In contrast, this has the benefit of swift deliveries without breaks in between. So, it additionally necessitates enough weight for the truck to be loaded and ready to start.
FTL is undoubtedly quicker and safer (since there is less chance of damage occurring during packing and discharging), but it may also be more expensive on the logistics partner's prices. If MSME enterprises need to move huge portions of goods quickly, this is an appropriate freight and transportation solution.
Train Cargo
Thanks to this service, we send commodities using passenger trains rather than conventional and ordinary trains. Non-perishable items can be transported confidently utilizing this method, and the shipments are sent to numerous locations nationwide.
In detail, commodities trains are typically used for bulk things like coal, food grains, and other items. Because train cargo is not so economical to book tiny sections in one container of goods trains. We convey our cargo, shipment, or package utilizing the luggage sections of the train passengers.
Customers of some non-perishable commodities favor passenger trains since they are less expensive than air freight and have a shorter transit time than goods trains. We guarantee prompt door-to-door delivery and pick-up for our valued clients. This helps keep them because they are happy with the passenger train service.
Air Cargo
Surprisingly, customers who require quick transportation and need to ship perishable items choose the air cargo service. Although it is more expensive than other forms of transportation, it provides time-definite and accurate delivery alternatives, making it the best choice for companies with pressing transportation requirements.
Indeed, Grand Speed Courier Tracking and I Way Logistics offer immediate shipping services exclusively for urban areas in India. Hence our aviation shipments travel through several airways. Bookings for air cargo are made based on need, and a vast network of several carriers assures improved consignment availability.
Air cargo benefits our clients since it is an accurate and time-definite medium. Unquestionably, it helps our business because it aids in route optimization. Hence we reserve air freight & subcontract the shipment to carriers or other organizations for air transportation to the desired destination.
COD, coupled with ToPay services
GRAND SPEED TRACKING NETWORK offers COD (Cash on Delivery) and ToPay services as part of its Logistics and Transport solutions.
Simultaneously, ToPay & COD Services involve collecting payment for goods on behalf of the seller. At the moment of delivery, it is given to the valued customer.
This service offers convenience to customers who prefer cash-on-delivery options and provides security to sellers by ensuring timely payment for goods sold.
COD allows customers to pay for their orders in cash upon receiving them, while ToPay enables them to pay via electronic modes, such as credit or debit cards. Grand Speed Courier Tracking provides secure and reliable COD and ToPay services to ensure the safety of transactions and customer satisfaction. These services are a testament to the Grand Speed Network's commitment to providing its clients with comprehensive logistics and transport solutions.
BHAJANLAL PANJWANI (07591114)
AMARLAL (07591113)
Darshan (07584596)
RAVI (07585347)
Summing up,
Grand Speed Courier Tracking ensures timely door-to-door pick-up and delivery of consignments through their efficient logistics network and track and trace system, which helps retain customers' satisfaction.