Enter the Pavan Courier Tracking number, API, Multiple AWB numbers, or webhook to track and trace delivery status, Cargo, Consignment, Shipment process, and Airways courier, and get the Track Status results instantly.
Pavan Courier Tracking Customer Care Number
Address: 
Celler, Income Tax,  Nr. C U Shah College, Labh Complex, Ahmedabad – 380 014. 
Phone Number: 
+91-77200 28095 / (079)-2754 3580
GST number
In Surat, Gujarat, GST 24AAWPM1698Q1ZK (In Maharashtra, 27AEJPD0853K2ZG) while the Corporate Identification Number (CIN) is U64100GJ2014PTC081089.

About Pavan Courier Service Pvt. Ltd.
Pavan Courier Service Pvt. Ltd. is a well-established non-government company run by professionals. Its registration date is 20-Oct-2014. Furthermore, its registration no is 081089.
Unquestionably, the firm has extensive 8 years of experience in warehousing, Pavan courier order tracking, logistics, Storage, Transport, and communication under the business activity code 64100. According to the MCA record, on March 31, 2021, Pavan Courier submitted its latest balance sheet.
Registrar of Companies has registered Pavan courier tracking company in Ahmedabad, specifically categorized as a Non-govt company. It has an overall paid-up capital of Rs. 100,000 and an Rs. 1,000,000 authorized share capital. Presently, it provides postal and courier services.
Even though it is based in Ahmedabad, Gujarat, it can reach 1000 + destinations in India. Since our formation, Pavan Courier has experienced consistent growth, and we are delighted to have delivered millions of packages to more than 1000 locations domestically and abroad.
Our Mission
Pavan Courier Mission aims to deliver high-quality, safe, timely, and prompt deliveries at any rate. They are explicitly using a team of highly skilled experts who unquestionably understand the worth of time and money.
Our Vision
Pavan Courier Tracking's vision is to offer a vast range of transshipment services nationwide, including domestic, regional, and global shipments.
Company Detail Pavan Courier Tracking

Trade Name
PAVAN COURIER SERVICE (PRIVATE LIMITED)

Legal Name
PAVAN COURIER SERVICE PRIVATE LIMITED


Incorporation Date
20-Oct-2014

GST Number
27AEJPD0853K2ZG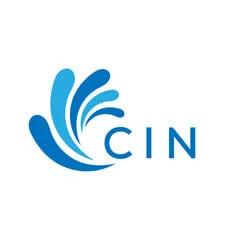 CIN
U64100GJ2014PTC081089.


Status
Recognized as Active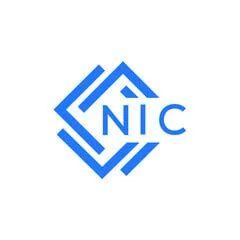 Listing Status
Recognized as unlisted





Sub Category
We say it is a Non-govt company

Age
The age of the company is 8 years, 8 months, 22 days


Authorized Capital
₹1,000,000


Activity
1. Post
2. Warehouse / Depot
3. TRANSPORT
4. Pavan Courier Tracking
5. Supplier of Services
6. TELECOMMUNICATIONS
7. Road Transportation
8. STORAGE


Our Core Values and Services
As if that's not enough, we continually try to improve to satisfy clients' expectations. As well as Pavan courier order tracking system is proficient in strategic planning, customer relationship management, customer service, marketing, strategy, and sales.
Still, in order to compete, we've constantly broadened the variety of services we provide to clients, such as we've made major investments in web development to provide you with the most cutting-edge technologies. Simultaneously, Pavan Courier and RE Logistics Solutions Tracking provide multi-model connectivity, equally crucial in hassle-free deliveries.
Besides all these, we concurrently tried to resolve all courier issues, such as pilferage, theft, and Pavan courier tracking shipment damage. This is because we must constantly change to satisfy our customers' expectations.
Time-bound deliveries
It is essential to realize that the Pavan courier and CONCOR Tracking team never procrastinate in delivering time-bound deliveries. As we know, delays immediately affect our prestige and our customer's work.
However, brand loyalty, customer retention, and handling the overwhelming challenges are not all that simple.
To cut a long story short, in order to meet your specific shipping needs, we always focus on our work. Hence we specifically offer time-bound, high-quality hassle-free bulk delivery services that are both timely and cost-effectively tailored.
Trained Staff
Indeed, Pavan Courier and BATCO Tracking have automated offices with a needs-based, adaptable, and self-motivated workforce. Moreover, it has a network of agents and Pavan courier tracking top courier partners worldwide and an extensible infrastructure.
Specifically, with a network of agents and top courier partners, Pavan courier service provides a one-window system. Correspondingly, they operate to the highest quality standards possible. Not only our dedicated, diligent, and skilled customer service personnel are committed to excellence, but they also align with the Pavan courier tracking system and its values.
Unquestionably, they coordinate and work closely with you to demonstrate higher levels of engagement and loyalty. On the one hand, they understand your company and, significantly, correspond with you. On the other hand, it helps you to identify the best solutions for any delivery issues you may be experiencing.
In short, a proactive team of skilled and effective specialists leads the Pavan courier tracking system. As a matter of fact, they have all the desirable traits necessary to take on additional responsibilities. Simultaneously, helpful in providing quick, dependable, and cost-effective delivery options around the globe.
Furthermore, we specifically offer the following services.
Product and services
Fast track Service
Domestic or local courier Service,
Special Care Service
Logistics Service
Pavan Courier Package Tracking
International Service
Other Services
Markedly, Operational Excellence
Significantly reasonable & competitive rates
Door Pickup and Delivery
Straightaway, Fast, and punctual delivery
Warehousing & Storage
Summing up
The Pavan courier tracking system is considered best in providing door-to-door courier services in all market segments. Specifically, it includes domestic, local, and international shipments at some of the most affordable and alluring rates. Of course, Pavan Courier tracking eight years of experience in the courier business should give you confidence that you will always receive flawless service.
Pavan Courier Addresses and Contact numbers.
Location: ATKOT
Address: DELIVERY FROM GUJARAT JASDAN, 360040,
Contact From: BHARAT BHAI
Phone: 9723062550
Location: ASHRAM ROAD
Address: Gujarat, Ahmedabad
Contact From: MR. VASIM
Phone: 9601972996

Location: ANKLESHWAR
Address: KEVAL SHOPPING CENTRE, I-5, KRISHNA COURIER, OLD N H NO 8, ANKLESHWAR, NR MEGA AUTOMOBILES, GIDC, Baroda, Gujarat, 393002,
Contact From: ASHWINBHAI
Phone -02646238172 / 9879604801
Location: BABRA
Address: SHOP number 4, SHOPPING CENTER NAGAR PALIKA ,BABRA, BESIDE GAYATRI MANDIR, – 365421,
Contact From: HASMUKHBHAI
Phone: 9375848519 / 9925331054
Location : – BAGASARA
Address: – S.T. ROAD, MANDHRA ENTERPRISE, BAGASARA GUJARAT- 365440.
Contact From: RAHIM
Phone: 8469523301
Location: BARODA
Address: B/38, PAVAN COURIER, SAYAJIGUNJ, MANUBHAI TOWER, Gujarat, Baroda
Contact From: – CHIRAGBHAI
Phone: 0265-2362980 / 9227293777 / 0265-2362426

Location: – CHANDRAPUR
Address: GOKUL WARD, BEHIND MAIN Branch SBI, CHANDRAPUR, MAHARASTRA – 442402,
Contact From: RANI
Phone: 9371818242 / 07172262985
Location: – CHALALA
Address: – STATION ROAD, SHRIJI KRUPA 3. CHALALA – 365630,
Contact From: You can contact ASHOKBHAI KAKDIYA
Phone: 9979172062 / 9428925754
Location: – CHOTILA
Address: – CHOTILA, ROAD CHAMUNDA, GUJARAT – 363520.
Contact From: MOHSIN
Phone: 9484849292
Location: DAHOD
Address: ABOVE MEDICAL AGENCY KEDARNATH, 2ND FL, STATION ROAD, Near VIVEKANAND SWAMI CIRCLE, Baroda -, Gujarat
Contact From: PANKAJBHAI
Phone: 9327688684
Location: DAMNAGAR
Address: RAJ MOBILE, C/o. MAIN BAZAR, PRAMUKH COMPLEX, DAMNAGAR, GUJARAT – 365220,
Contact From: MOIZ BHAI
Phone: 9737542042
Location: – DEESA
Address: – NEAR SHOWROOM JHAVERIGALI, OPP. COURT, RAJENDRA ELECTRIC, B/H. DEESA Gujarat
Contact From: – ROHAN BHAI,
Phone: 9879351590
Location: ELLISBRIDGE
Address: Gujarat, Ahmedabad.
Contact From: MR. GANESH
Phone: 9825733281
Location: – GADU
Address: – NEAR POLICE CHOWKI, GADU, GUJARAT, GADU – 360590,
Contact From: – KISHORBHAI
Phone: 7874082001 /9723088028
Location: – GARIYADHAR
Address: – BHAIRAVNATH CHOWK, KRISHNA STATIONARY, C/O. GARIYADHAR – 364505
Contact From: – VISHALBHAI
Phone: – 9998891415 /9428142100
Location: – GANDHIDHAM
Address: – Gujarat, GANDHIDHAM – 370201.
Contact From: – Dua, Devindersingh
Phone: 9825125049 /7777955701
Location: HALVAD
Address: ABOVE PAN BAHUCHAR, SHIV COMPLEX 4, SARA ROAD, STREET SHAKTI CINEMA, HALVAD, GUJARAT 363330
Contact From: DEVENDRA BHAI
Phone: 9725567770
Location: – HARIJ
Address: – MAIN BAZAR, NEAR BHAVANI MANDIR, ROAD BHAVANI, Gujarat HARIJ
Contact From: – BHARATBHAI
Phone: 9723186049
Location: ISANPUR
Address: Gujarat, Ahmedabad
Contact From: RAKESH
Phone: 9376144090
Location: JODHPUR, JAM
Address: – BAL MANDIR OPP, RAVI CHAMBERS, JODHPUR – 360530,
Contact From: – KAMAL/ DHARMESH
Phone: 9327084150 /(02898) 221420
Location: – JETPUR
Address: – KANKIYA PLOT, STREET PATEL TELEVISION, JETPUR – 360370
Contact From: – RAKESH BHAI/MAYANK BHAI
Phone: (02823) 225943 / 9825386709 / 9898527787
Location: – JAMNAGAR
Address: – G-19, ROAD LAL BANGLOW, MADHAV DARSHAN, JAMNAGAR – 361001,
Contact From: -SAILESH BHAI /RAKESH BHAI
Phone Number(s) : -(0288) 2677309 /9925353123/24 / 2541353 /9824250392
Location: KALAVAD
Address: MAIN BAZAR, KHATRI STREET, KALAVAD – 361160,
Contact From: – NARESH
Phone: 9825644452
Location: KESHOD
Address: CHAR CHOWK, SHREENATHJI MARKET, STREET PRAVIN FARSAN, KESHOD GUJARAT –
362220,
Contact From: BEN KRISHNA
Phone: 7778048872
Location: KARJAN
Address: Baroda, Gujarat
Contact From: SURESHBHAI
Phone: 9376558588 / 02666-233500
Location: – KHAMBHAT
Address: TARAPUR, GREEN HOTEL, DHUVARAN, NAGRA, NEAR GAWARA TOWER, SOKHADA, NANAKALODRA, KANSARI, Ahmedabad, Gujarat
Contact From: NITINBHAI
Phone: 9328624713 / 9898749654
Location: KHERALU
Address: – Mehsana, Gujarat
Contact From: BHAVESHBHAI
Phone: 9428960192
Location: LALPUR
Address: – NEAR POLICE CHOWKY, ZEROX and MURLIDHAR STATIONARY, ROAD DR.DAVE, LALPUR – 361170,
Contact From: BHAI JIGNESH
Phone: 9879305797 /9979298969/(02895) 273278
Location: – LAKHTAR
Address: – SURENDRANAGAR, GUJARAT – 361250,
Contact From: – NARESH BHAI
Phone: 9712960709
Location: – LATHI
Address: – LATHI GUJARAT – 365430,
Contact From: – RAJU BHAI
Phone: 9664564376
Location: – LIMBDI
Address: – VEGETABLE MARKET, 141, PLAZA PARSHWA PREM, LIMBDI GUJARAT – 363421.
Contact From: – DIVYAKANT BHAI
Phone: 8758986874
Location: MAHUVA
Address: EKLINGESHWAR JAI COURIER, BUILDING NAGRIK BANK, VASI TALAV, GROUND FLOOR, MAHUVA, GUJARAT 364290,
Contact FROM: PANDYA MAHESH
Phone: 9978850848/ 02844223477
Location: – MANGROL
Address: – SHAK MARKET, GANDHI CHOWK, MANGROL, GUJARAT – 362225.
Contact From: – ALTAF
Phone: 7041995460
Location: – MANJUSAR – SAVLI (GIDC)
Address : – , Baroda – , Gujarat
Contact From: – RAMESHBHAI
Phone: 9824796945
Location: NARANPURA
Address: Gujarat, Ahmedabad
Contact From: ARVIND
Phone: 8140436015
Location: – OKHA
Address: – ROAD RAILWAY STATION, NEAR ADVOCATE OFFICE, OKHA – 361350, GUJARAT
Contact From: – BHAI NALIN
Phone: 9265236564
Location: PALANPUR
Address: – PANCHRATNA COMPLEX, AMIR ROAD, GROUND FLOOR, C-17, Mehsana, Gujarat
Contact From: RAJENDRABHAI,
Phone: 9712829026 / 8401520147 / 7600223355,
Location: RAJPIPLA
Address: STATION ROAD, SHREEJI COURIER, Baroda, RAJPIPLA, Gujarat
Contact From: – DIPAKBHAI
Phone: 9825913375
Location: – RAJULA
Address: CHHATADIYA ROAD, Building MARKET YARD, RAJULA GUJARAT – 365560.
Contact From: KAUSHIK
Phone: 992497550
Location: – SANAND
Contact From: –KETAN
Address: Gujarat, Ahmedabad
Phone: 9925155643
Location: GIR TALALA
Address: HARIDEEPAK TRANCEPORT, C/O. ROAD JALARAM MANDIR , KARAM KIRTI 4, TALALA GIR – 362150,
Contact From: KAUSHIK UNADKAT RAMESH
Phone: 8401248545
Location: – TALAJA
Address : – VEGITABLE MARKET Opposite, KACHHALIYA COMPLEX, TALAJA – 364140,
Contact From: – NARESHBHAI
Phone: 9925729783
Location: TANKARA
Address: DAYANAND CHOWK, JAIN DERASAR OPP, STD PCO PANDYA, TANKARA – 360650,
Contact From: BHAI GIRISH
Phone: 9909174813 /(02822) 287691
Location: UNJHA
Address: Tirupati Complex, 1st Floor, Station Road, Near ICICI Bank, Mehsana, Unjha, Gujarat
Contact From: Sureshbhai
Phone: 9033751808 /9104821399
Location: UPLETA
Address: MANHAR CHOWK, SHOPPING CENTER HARI OM, UPLETA, RAJMARG ROAD, 360490, GUJARAT
Contact From: – JOGI MAULIN
Phone: 9727752120
Location: – (SHAPUR SORATH) VANTHLI
Address: – ENTERPRISE SHREE RAM, Close to UNION BANK, AZAD CHOWK, VANTHALI – GUJARAT 362610,
Contact From: GAJERA KISHAN
Phone: 7203083883
Location: WAKANER
Address: CHOWK CHAVADIA, Opposite. PAN KUTCH-KESRI, WAKANER – 363621,
Contact From: – JAGDISHBHAI
Phone Number(s) : – 9426267500 /(02828) 223999
Location: – WARDHA
Address: OPP GANESH HOTEL, SOCIALIST CHOWK, WARDHA MAHARASTRA – 442001,
Contact From: – PRAVIN
Phone: -9579862568 / 7722043293
Manoj Harikrushna Pujara. Whereas his DIN is 06957089
Vipul Kantilal Mehta. Whereas his DIN is 05278585
Mehboobhusen Jilamiya Kadari. Whereas his DIN is 06779942
Puja Rakesh Kotecha. Whereas his DIN is 06966525
Chirag Chhotalal Suchak, Whereas his DIN is 06957091
Rajnikant Bhikhabhai Solanki. Whereas his DIN is 06957084
Rasikbhai Mithalal Modi. Whereas his DIN is 06957080.